What Devices are Poised to Infiltrate Delray Beach Real Estate?
Posted by Alfredo Ruiz on Tuesday, December 17, 2019 at 10:48 PM
By Alfredo Ruiz / December 17, 2019
Comment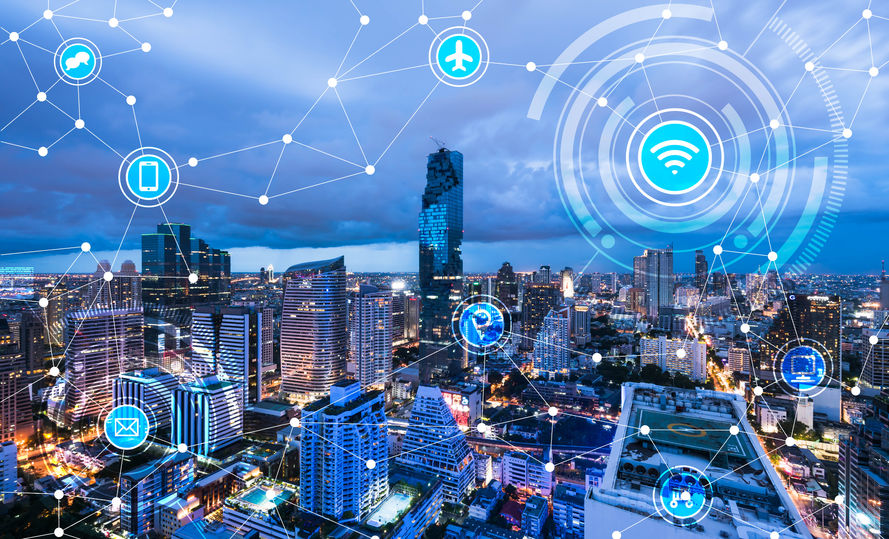 Readwrite.com is an engaging online publication that examines all sorts of brain-teasing futuristic innovations. They write about everything from Facebook ("started as a place to meet people at your college…then the place to meet the people you used to know at college…now it's not quite clear what it's for…") to mapping Mars in 3D.
One of their beats is the future of real estate. So their recent examination of the "Internet of Things," How IoT is Infiltrating the Real Estate Market, looked to offer a wary examination of IoT—"The Internet of Things"—as a subversive disrupter of the way traditional Delray Beach real estate business is conducted.
The Internet of Things is the technology that enables a galaxy of devices to connect to the web to perform "smart" functions in a coordinated manner. Readwrite's piece described how IoT is "popping up everywhere"—seeping its way into many diverse industries. It explored four key areas where IoT inroads are "having a profound impact on real estate":
Energy efficiency. "Smart" lighting, for instance, adjusts lighting to respond to changing conditions, and WiFi-enabled water heaters allow owners to control times of day when hot water will be needed—and when not. Similarly, plumbing sensors can be installed to measure temperature changes to determine usage patterns.

Maintenance costs. IoT monitors can track usage and sense irregularities in equipment performance—then send automatic alerts when maintenance is indicated.

Decision-making. In this arena, all of a given Delray Beach property's IoT systems can be coordinated to analyze a home's condition and prospects for the future. It will provide owners, Realtors®, and house hunters with "all the information they need" to compare home evaluations.

Beacon tech. This technology uses Bluetooth devices placed throughout a home capable of transmitting information (everything from square footage to 360-degree virtual tours) via the Internet. Potential homebuyers whose phones come within Bluetooth range could link to begin viewing a property "before the Realtor arrives to begin a showing."
The last two examples are interesting and potentially valuable, but since nothing can replace the experience of an in-the-flesh walkthrough accompanied by your own real estate agent, the arrival of such "infiltrations" should be only mildly disruptive.
Canny Delray Beach buyers may not be planning to sell their new home anytime soon, but they are aware that innovations may impact its value in the future. Along those lines, it's my job to stay abreast of where Delray Beach real estate is headed—and emerging IoT innovations are a growing part of that. Call me anytime! Alfredo Ruiz, Realtor (561) 350-6923