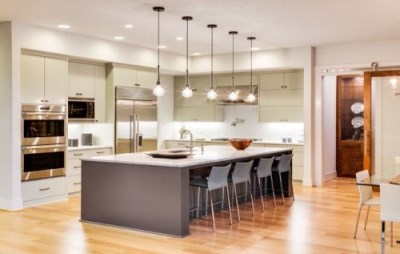 Probably because any "achievement" is something that's honored and rewarded from kindergarten on, the word automatically triggers a positive reaction.
So for Delray Beach readers who happened upon last week's Realty Times article about how to "achieve a bigger kitchen" without busting the family budget, the piece would have been worth a look. And in fact, author Brad Miller actually did offer up some creative approaches. Here are some wallet-friendly ideas for Delray Beach sellers looking to increase the value of their kitchen:
Go for a slimmer fridge (the tall, thin 28-inches

hold a lot of food).

Ditch double sinks (a single large one takes up less space; actually makes washing large pans easier; allows more counter space).
Use a compact dishwasher (appropriate for condos—but we might question this one for the average Delray Beach family).
Remove some hardware (press-activated cabinet doors and drawers provide a less cluttered, expansive appearance).
Light the cabinets (eliminating shadows makes a kitchen "feel roomier") There are a wide range of possibilities (glass-doored cabinets can even be handsomely lit from the inside).
The Realty Times layout included photos illustrating the bigger-looking kitchen ideas in action—and they really did look convincing....