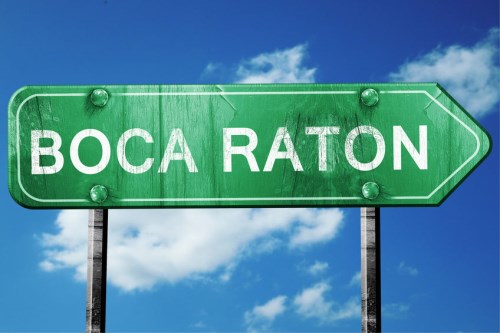 Wikipedia defines "consumer confidence" as "the economic indicator that measures the degree of optimism that consumers feel about the overall state of the economy..." Boca Raton homeowners who are contemplating selling their Boca Raton homes may not base their decisions on polls measuring public confidence levels—but when the climate is promising, it sure doesn't hurt!
Wikipedia completes its "consumer confidence" definition with "….and their personal financial situation." In fact, it's well known that people answer pollsters' questions largely based on their own situations. That's why businesspeople of all stripes track the monthly University of Michigan's Consumer Sentiment Index like hawks.
So – wow! Last week ended with news that upended what had seemed to be a less than sunny financial outlook. Strong job and sales numbers had seemed to be being overridden by worries about world trade troubles. The tariff back-and-forth between the U.S. and China had dominated business news for weeks. The stock market had registered a couple of days of headline-grabbing declines (although they'd been followed by less well-publicized rebounds). And gasoline prices were rising...
For those on the fence about whether now is the right time to make a major financial commitment like buying or selling a Boca Raton home, the economic atmospherics could have seemed to weigh on the side of waiting for a more favorable outlook.
Apparently, that isn't how consumers view things. On Friday, the benchmark consumer...