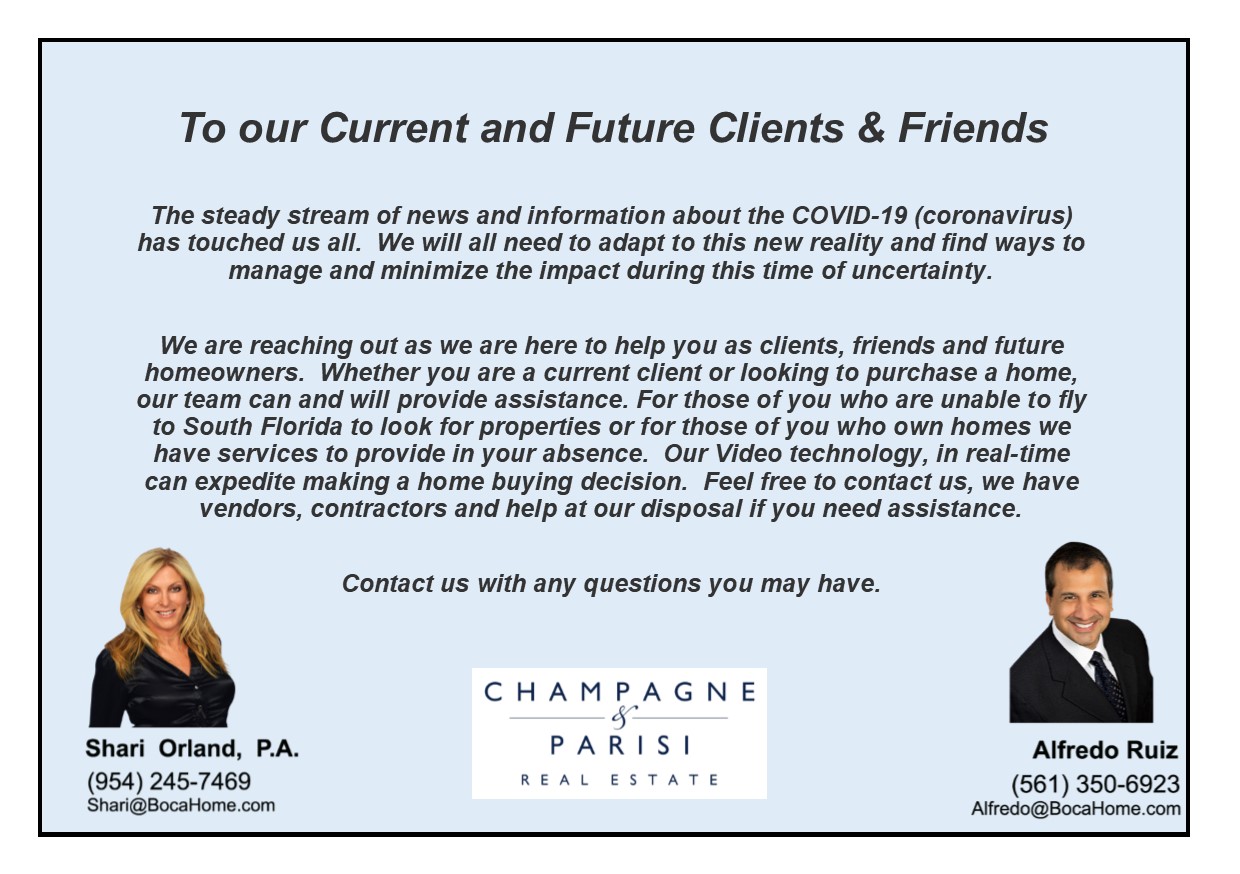 The steady stream of news and information about the COVID-19 (coronavirus) has touched us all. We will all need to adapt to this new reality and find ways to manage and minimize the impact during this time of uncertainty.
We are reaching out as we are here to help you as clients, friends, and future homeowners. Whether you are a current client or looking to purchase a home, our team can and will provide assistance. For those of you who are unable to fly to South Florida. to look for properties or -for those of you who own homes we have services to provide. Our Video technology, in real-time, can expedite making a home buying decision. Feel free to contact us, we have vendors, contractors and help at our disposal if you are in need of assistance.
Contact us as the numbers below with any questions you may have.
Shari Orland, (954) 245-7469
Alfredo Ruiz, (561) 350-6923
...