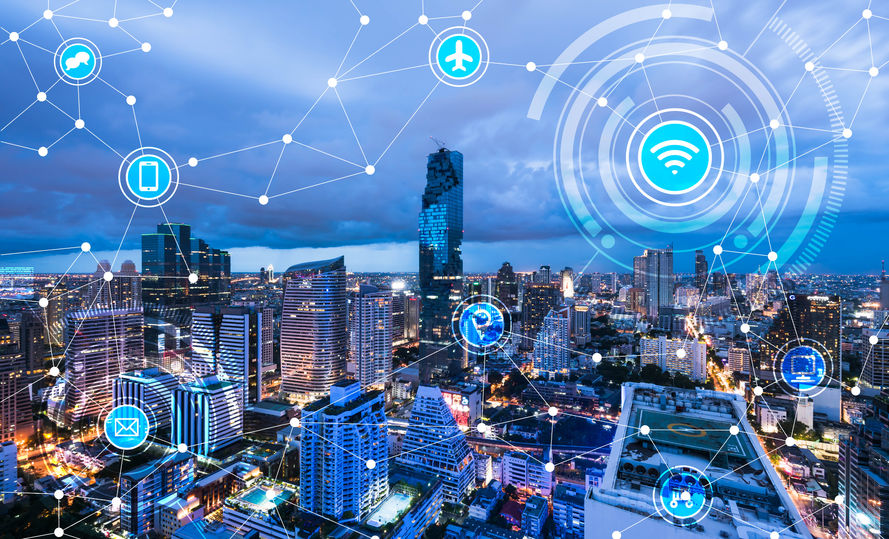 Readwrite.com is an engaging online publication that examines all sorts of brain-teasing futuristic innovations. They write about everything from Facebook ("started as a place to meet people at your college…then the place to meet the people you used to know at college…now it's not quite clear what it's for…") to mapping Mars in 3D.
One of their beats is the future of real estate. So their recent examination of the "Internet of Things," How IoT is Infiltrating the Real Estate Market, looked to offer a wary examination of IoT—"The Internet of Things"—as a subversive disrupter of the way traditional Delray Beach real estate business is conducted.
The Internet of Things is the technology that enables a galaxy of devices to connect to the web to perform "smart" functions in a coordinated manner. Readwrite's piece described how IoT is "popping up everywhere"—seeping its way into many diverse industries. It explored four key areas where IoT inroads are "having a profound impact on real estate":
Energy efficiency. "Smart" lighting, for instance, adjusts lighting to respond to changing conditions, and WiFi-enabled water heaters allow owners to control times of day when hot water will be needed—and when not. Similarly, plumbing sensors can be installed to measure temperature changes to determine usage patterns.

Maintenance costs. IoT monitors can track usage and sense irregularities in equipment...