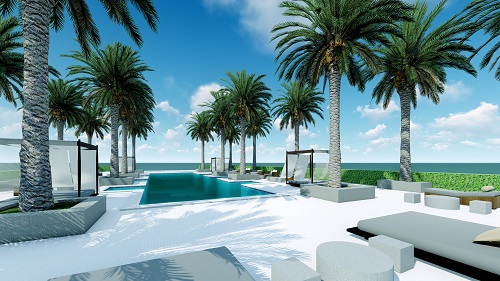 The typical Delray Beach luxury home buyer isn't really "typical" any more than the property they will ultimately acquire. It's a simple fact that the affluent prospective buyers who are Delray Beach's next homeowners simply can't be pigeonholed in any meaningful way. The Luxury Home Council defines the group as "owners of properties valued at five times the median price of U.S. homes"—but in fact, many Delray Beach luxury properties significantly exceed that metric. Again, there simply is no "typical."
It follows that generalizations about today's Delray Beach luxury properties are also few and far between. But there are some features that writers point to as gaining increasing popularity. Some include—
Designer Dressing Rooms. Yesterday's closets are rapidly expanding into walk-in areas with luxurious cabinetry, sound systems, and designer lighting. Glass cases may display handbags and clothing; opening drawers can trigger lighting.
Gourmet Kitchen features are evolving. Today's luxury kitchen may have built-in iPhone triggered coffee brewers, wine refrigerators (or walk-in, climate-controlled wine rooms), warming drawers—and/or any of the rapidly surfacing electronic "smart" kitchen adjuncts. There is no 'typical.'
Spas. Luxury in today's master bathrooms really comes closer to what high-end resorts feature in their spas. These begin with double vanities and walk-in showers, then add features ranging from towel warmers and rain...